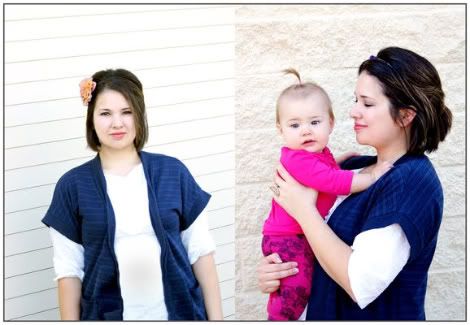 I married my best friend, we had 4 beautiful children...Not right away of course-we had 2 blissful years of freedom first. We went places, we did things, we were spontaneous, we had more $. Then came the blessings, one by one. Boy, boy, girl, girl. Now life can be crazy. Life can lack sleep and other necessary things. We wear many hats, don't get enough alone time, are way too busy and eat out too often. Once in a while, we find ourselves reminiscing about the freedom of the good ol' days.
But I wouldn't change a thing. My world consists of a million happy moments. Soft baby cheeks, pudgy little hands, cuddles, kisses, a whole lot of firsts- smiles, giggles, steps, words, a tender hand brushing through my hair, freshly picked flowers, blades of grass bunched together passed off as freshly picked flowers, first days of school, team sports, family vacations, birthdays, a multitude of artwork littering the side of my fridge, homemade presents, papers and such glued together and passed off as homemade presents, storytime and family fun nights.
We laugh. We play. We create. We make memories today because these are "the good ol day's".
RANDOM CONFESSIONS:
I love Jesus- just not religion. I love my family and Disneyland too. I eat too much dessert, but have been cutting back; which brings me to my next point. My favorite show of the moment "biggest loser" (hence the cutting back), "lie to me", "criminal minds" and "glee". I stockpile beautiful fabric like it's Y2K. I plan on making beautiful cupcakes soon. I plan on taking up knitting again. I plan to learn to crochet. I plan on having a day with no plans. I have a thousand business ideas stored up in my head with no business capital to start them. The chocolate bars are my favorite. I need to drink more water. I don't like crust. I will not pretend to like sushi to up my cool factor. I use coupons. I google everything. I think I can do anything (which is probably why I google everything). I want it all!