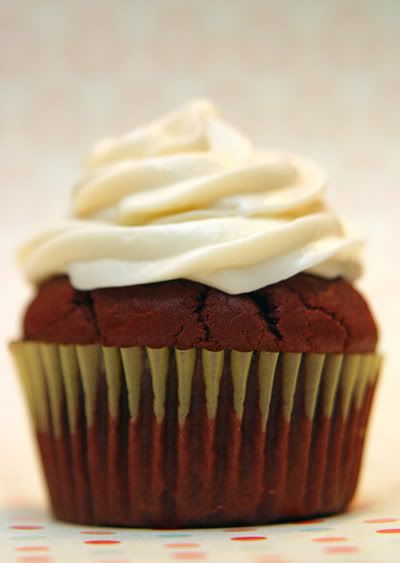 Red Velvet Cupcakes. Where have these been all my life? The sunday before last was wet and cold. Definately baking weather. So, late that afternoon, in sweats and pj's, with
White Christmas
playing in the background, I gathered the kids around to help bake red velvet cupcakes. Now, I know what all the hype is about. I used to be a firm believer in yellow cake with chocolate frosting......well, these blow those out of the water!
Right next to sugar cookies w/buttercream icing, these have quickly become a new holiday classic in our home. And the best part about my version, is I swapped out the sugar for splenda, so I don't feel as guilty eating two!!
You can find the recipe
here
.