Still decorating for Halloween? Here's a simple inexpensive banner tutorial that will have your house looking festive in no time at all. Don't sew? Omit thread for hot glue and and you can join in the fun too!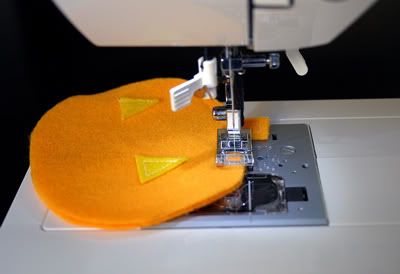 Supplies needed:
felt (various colors)
thread or hot glue gun
ribbon
stuffing
First make a template for each of the shapes you want. I made a pumpkin, candy corn, bat and ghost. If you don't want to freehand it, you can find many templates on the web.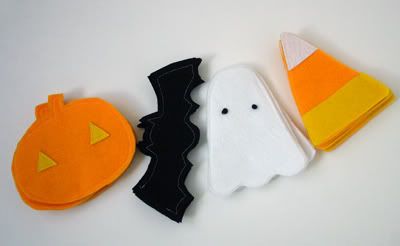 Second
cut out the shapes by tracing around your template with a pen. Make sure to cut two at a time so you have a front and back. Sew eyes on, then sew together, making sure to leave a 1 inch opening to stuff.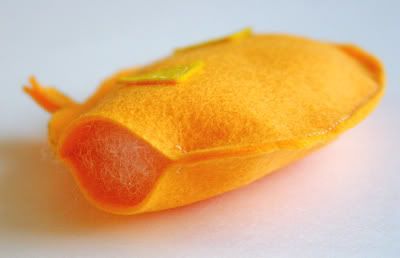 Third
stuff your shapes then sew closed.
Fourth
sew your shapes to your ribbon. You can glue on little bows to up the cuteness and cover up your seams.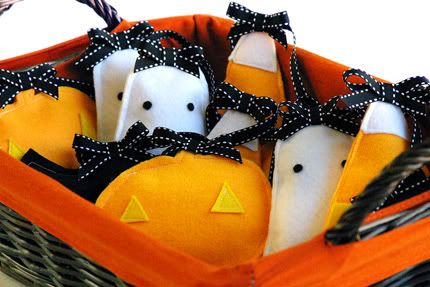 Now step back and enjoy your handiwork. You are finished!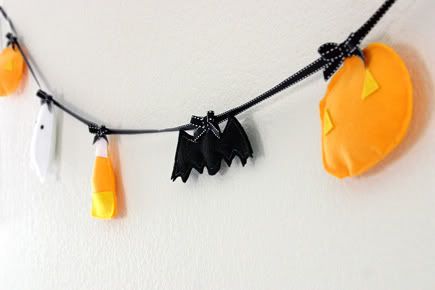 I will be linking this project to these rad blogs: