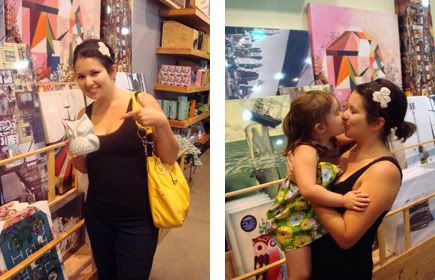 This weekend flew by much too fast, but I made sure to bring the camera to remember the awesomeness. The boys spent the weekend with their cousin which left two little girlies, Karl and I. Wow! We had forgotten how quiet is is with 2 out of 4. It was almost like we were on a date. Almost! Well....since the movies were out of the question, we decided what to do with ourselves. Since we all adore shopping (I am lucky to be married to a man who loves to shop as much as I do) we decided to hit the mall.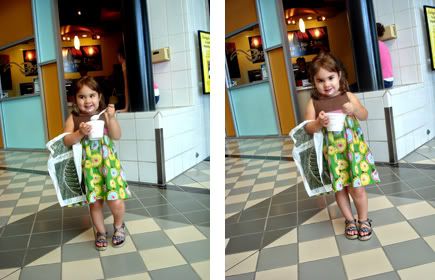 Luci gets the glazed over look with the big wide smile when you mention "shop-piiiiiiiiiiiiiiiiiiiiiiing!" (as she pronounces it)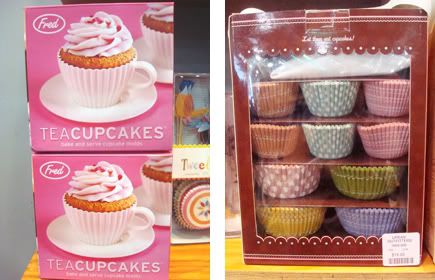 Lunch, bookstore, frozen yogurt...and then one of our faves....Urban Outfitters. I find something new to love everytime I go. Today it was these cute little cupcake molds that look like a teacup. Adorable! Also gotta love the paper liners in an assortment of cute prints. If you've never been to this store you really must. I get inspiration with every visit. Just make sure you don't bring along any reading children. If you've been there, you know what I'm talking about!