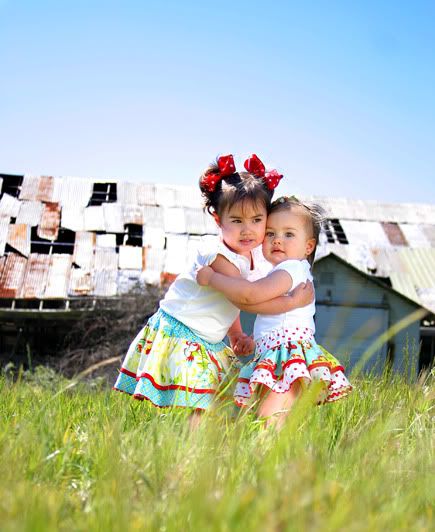 I made these skirts a few months back but since we've had such a cold and rainy spring, they have not seen the light of day (the skirts that is). So, since we had a warm spot in there last week, we decided to go do a mini photo shoot. We took advantage of the warm sunshine and the boys being in school and took a little drive. We found this cool abandoned gated up property (with a no trespassing sign, of course) that we snuck on to and grabbed a few shots. Wild style. Here's some of my faves. And my biggest fear? No, it was not getting caught (I'm sure the authorities wouldn't mind us taking a few pics right?), but running into a snake.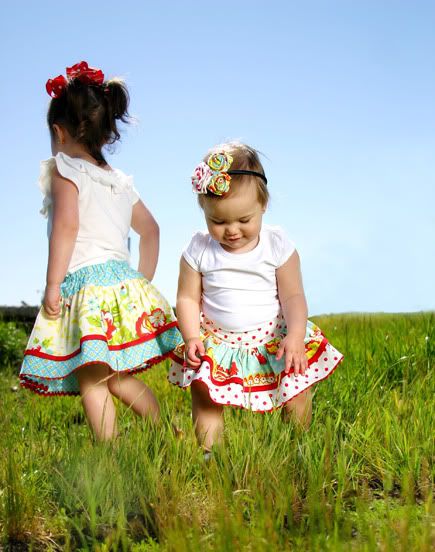 I love the brightness of the fabric and how it just pops. (hence the name pop garden by
Heather Bailey
) The skirt is a free tutorial from the
Polka Dot Chair
.
Happy Monday!